DATA RUNS THE PLANET®
Together We Can Ensure it Does Not Ruin the Planet
---
Guided by the vision of Founder and CEO Rob Roy, Switch continues to work on ensuring the sustainable growth of the Internet. Our objective is to support our clients in meeting their sustainability goals by transferring the benefits of our green data centers through the following Switch GREEN initiatives: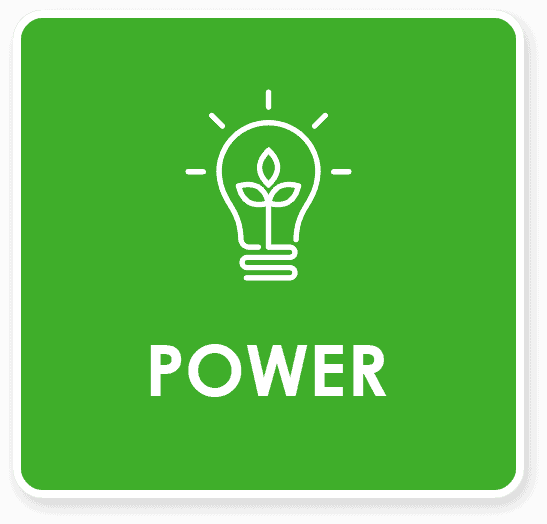 NEXT GEN COMPUTE
Dramatically reduce your IT footprint and extend the lifespan of your gear

100% RENEWABLY POWERED
Since January 2016, all Switch data centers have been powered by 100% renewable energy
*PUE OF 1.18
We maintain an industry-leading power usage effectiveness (PUE) of 1.18
NET POSITIVE WATER
Switch's net positive water strategy through current projects under development will balance and restore its corporate water footprint indefinitely
WATER CONSERVATION TECHNOLOGY
Proprietary water processing technology enables water reuse and eliminates chemicals from our cooling systems
EFFLUENT PIPELINE PROJECTS
Switch identifies and leads water improvement projects in the communities where we operate to allow us to run our campuses on 100% recycled water
EVEN OUR BLUE IS GREEN®
---
Switch has demonstrated its commitment to a net positive water strategy by initiating investments that will more than completely balance its water use footprint. Our goal is to protect the world's most precious resources and to reduce the environmental impact in the communities where we do business. We calculate that during the coming decade, Switch will replenish and restore up to two times more water than it uses operationally. By colocating with Switch you can reduce your own water footprint and contribute to water conservation efforts.
"By moving our data center to a Switch facility that eliminates 265,000 carbon tons of emissions from the environment, we're able to ensure our viewers can reliably stream The Handmaid's Tale or Monday Night Football while moving towards green and sustainable operations with our data centers."
"Improving the energy efficiency of our nation's data centers has become more critical than ever as our digital economy expands. Switch's data centers are among the most efficient in the industry, and we also commend the company for its use of renewable energy in powering its data centers."
"This is a true win-win project that will create hundreds of good jobs in the community, while at the same time providing important environmental sustainability outcomes that benefit the residents and businesses."
"We had seen many data centers, but none like what we had witnessed at Switch. These incredible facilities had reached a whole new level of infrastructure resiliency — one we could never come close to matching in our own data centers. In fact, this was a level of infrastructure perfection that we felt no one could match."
"My vision for Switch is to sustainably power the future of the connected world by providing the most secure, energy-efficient technology ecosystems to facilitate digital commerce and to do our part to enhance human productivity and drive economic prosperity."
NET ZERO SCOPE 1 AND 2 CARBON EMISSIONS
Inventory Reporting Period: Calendar year 2022 | Last Updated: 6/28/2023
GET STARTED WITH OUR GREEN DATA CENTERS TODAY!
Clients of Switch are powered by 100% renewable energy which immediately provides credibility for their corporate ESG considerations, as well as 100% green credit RECs assigned to their company to reach sustainability goals.