Smart by Design®, Built-to-Suit Your Needs
Switch LAS VEGAS 12 Data Center, a Switch MOD 100 Facility The Core Campus, Las Vegas, Nevada, USA
The Switch MOD® (Modular Optimized Design) line of data center products are built with the same industry-leading standards as Switch's colocation facilities. Every Switch MOD data center can be customized and scaled to meet any specific customer requirements.
The MOD® design incorporates Switch founder and CEO Rob Roy's patented data center designs into physically secure, optimally-integrated, future-proof, mission-critical facilities. Switch's patented 100% Hot Aisle Containment Chimney Pods and Exterior Wall Penetrating Multi-Mode HVAC Units are at the heart of Switch's reliability and efficiency. Additionally, components featured in Switch MOD® data centers are manufactured through exclusive license agreements and are only available through Switch.
By OEM manufacturing 80% of what goes into Switch MOD data centers, Switch can build at a scale, pace and cost-savings unmatched in the industry – translating into speed to market, unbeatable value and the highest quality data centers that far exceed industry standards.
The Switch MOD 100 and MOD 250 are built to Switch's proprietary Tier 5® data center standards, which not only encompasses the resiliency and redundancy in other data center ratings systems, but also evaluates more than 30 additional key elements.
"Rob Roy pioneered massive modular data centers when he patented his Switch WDMD® (Wattage Density Modular Designs) back in 2007," said Switch Executive Vice President of Policy and Deputy General Counsel Sam Castor. "Today, many companies copy these designs in their data centers and while Switch is flattered, we are also ramping up our IP legal team to address those that are infringing on our patents."
Switch MOD 250 and MOD 100 products are built to the Tier 5® Platinum data center standard at costs comparable to those other companies incur to build lower-rated Tier 2 and Tier 3 facilities. Switch MOD 15 is the world's only Class 4, system + system, fully air-transportable edge data center.
PRIME
MOD 250
Exascale data center ecosystem
MOD 250 data center building is 250' wide by any length
Built to Tier 5®

 

 Platinum data center standards
Provides scalable power, space and cooling for massive deployments for single user clients
Designed, constructed and operated to the same specifications of Switch colocation data centers
Save 35-60% on connectivity through Switch CONNECT®

 

telecom auditing and expense management service
Includes Switch's patented designs, including, but not limited to T-SCIF®, TSC®, POWER SPINE®

 

and Switch SHIELD™
REGIONAL EDGE
MOD 100
Single user environment that can be deployed in nearly any location
MOD 100 data center building is 100' wide by any length
Built to Tier 5® Platinum data center standards
Customized to fit on-premise or at the edge
Fits on a parcel as small as 400 feet by 400 feet and can be scaled to any size
Save 35-60% on connectivity through Switch CONNECT®

 

telecom auditing and expense management service
Includes Switch's patented designs, including, but not limited to T-SCIF®, TSC®, POWER SPINE®

 

and Switch SHIELD™
EDGE
MOD 15
Secure Class 4 edge data center with the modular capacity of 24 – 100+ cabinets
Switch EDGE or MOD 15 data center building is 15' wide by any length
Constructed using air-transportable Container Pods
Switch MOD 15 data centers are tethered directly to their affiliated Regional EDGE or PRIME data center campus location
Save 35-60% on connectivity through Switch CONNECT®

 

telecom auditing and expense management service
Switch MOD 100 – Expanded View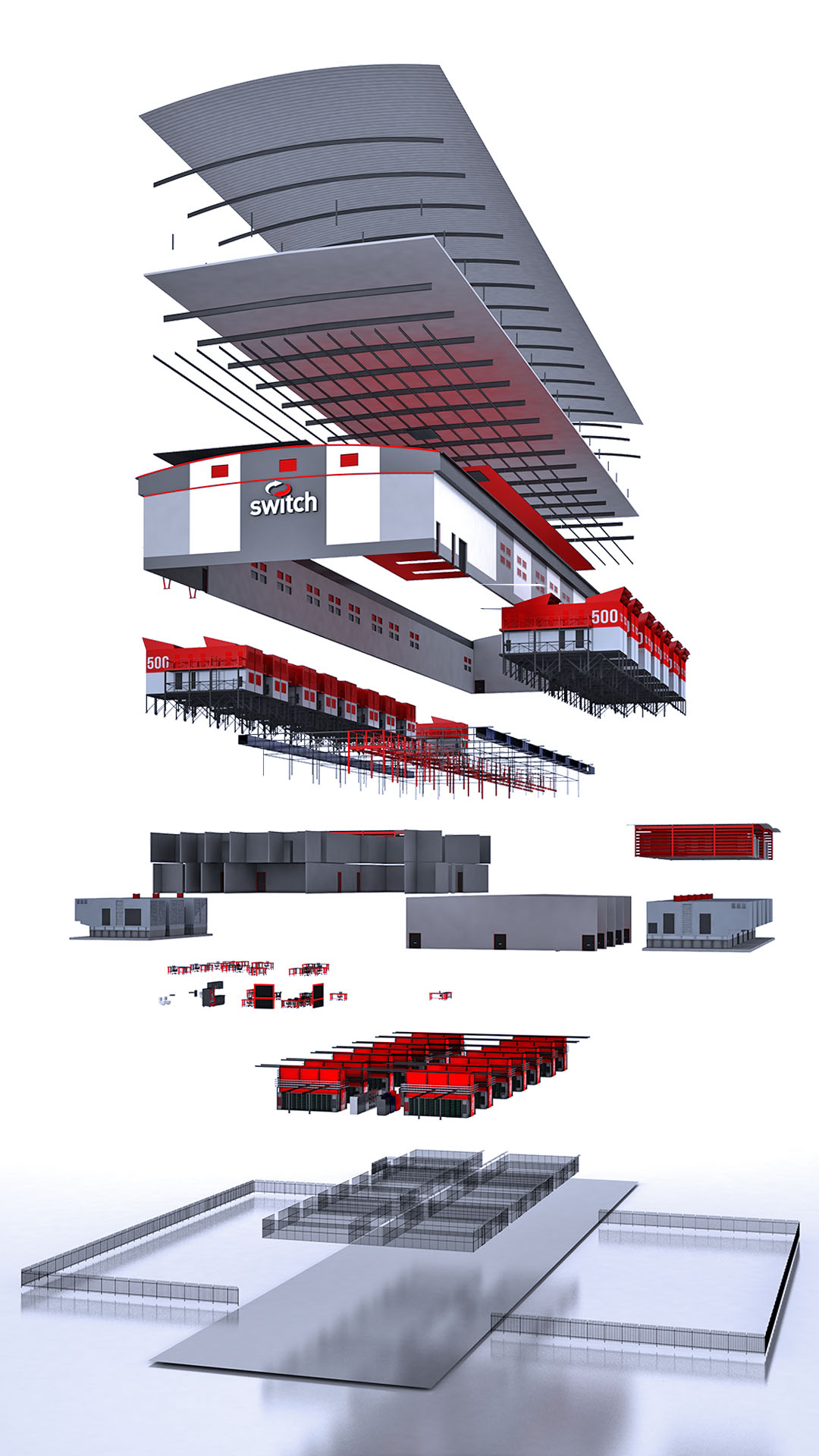 (Artist Rendering)
Switch MOD 100 – Video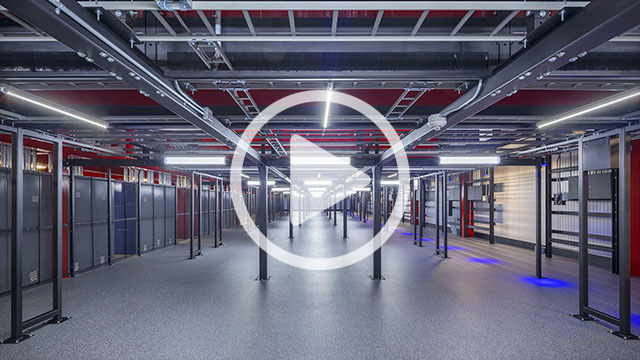 Switch MOD
Modular Optimized Design
(5 Minute Video)
Switch MOD 250